Since they began in 2001, The Credit People has helped over 100,000 clients fix their financial situations with credit repair services.
They've had positive exposure through financial news outlets (including The Wall Street Journal, Smart Money, and USA Today) and are well rated by the Better Business Bureau.
They offer free credit reports, a low monthly fee, and low startup costs, all of which make this company a favorite for many. You can also choose a flat-rate program which is helpful if you prefer the peace of mind knowing that your costs won't be a huge financial burden each month.
But before you jump on board, find out who exactly are "The Credit People" and whether they're the best fit for your credit repair process.
What The Credit People Offers
Using score-driven results, The Credit People help customers beyond simple disputes and deletions. They go the distance to help get credit scores up for their customers and they use a variety of tactics to make this happen. Here are some of them:
Get intervention help if you need to pass a credit check to find a new housing situation or a new job.
Get regular updates on your credit score.
Receive letters of reference.
Access your information any time, day or night.
Take advantage of their support to get your questions answered quickly.
As you can see, they take an extremely holistic approach to credit repair; they're not just concerned with what your credit score looks like, they also help you get on the path to achieving financial and personal goals.
So if you're fixing your credit with a specific goal in mind, they actually want to hear about it so they can tailor a plan to help you get there.
The Credit People Pricing Plans
The Credit People offer two affordable pricing options: a monthly fee and a flat-rate, both of which are affordable plans. There's also a low account setup fee. Here's how each plan breaks down.
Monthly fee plan:
Account setup fee: $19 charged at the beginning of the service and gives you the first seven days for free
After the first week: $89 per month, which gives you access to the full suite of services.
Flat-rate plan:
One-time fee of $379: gives you the full suite of credit repair services for just $379.
Both plans include the following:
Free: credit report retrievals from Experian, Equifax, and TransUnion.
Free: credit scores from each of the three credit bureaus.
How should you choose which plan is right for you? Let's figure it out with a bit of math. If you end up picking the monthly membership plan and use the service for six months, then your total cost would be $534. That's nearly $155 more than if you'd signed up for the flat rate.
The flat-rate plan essentially boils down to just under $65 a month. So, to get a better deal with the monthly membership plan, you'd need to complete the process within five months (that doesn't include the $19 fee for the first week).
If you have many negative items, you might be better off doing the six-month plan first, then switching to the pay as you go plan if you still need help. If you're still not sure, talk to a member of their customer support team to help get an idea of what's best for you.
Frequently Asked Questions about The Credit People
When it comes to choosing the right credit repair company, it's natural to have questions about the service. In this The Credit People review, we'll go over some of the most common questions we get about them. Read each one so that you can find out the inner workings of this Florida-based company.
How can The Credit People repair my bad credit?
They provide effective disputes of questionable negative items on your credit reports with the three major credit bureaus: Equifax, Experian, and TransUnion.
They have experienced credit repair specialists who handle every aspect of the process from ordering your credit reports to handling the disputes at each bureau.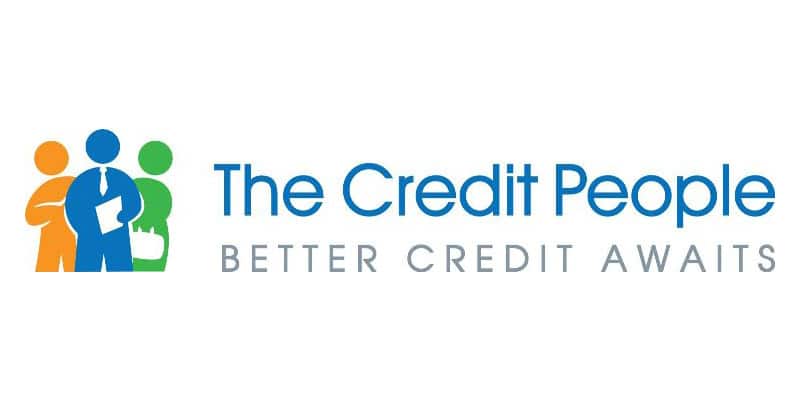 In fact, the company is split into different "teams" that have different skill sets to get your credit back on track.
There's the Credit Repair Team, which is filled with staff who are certified and trained in credit repair law. In fact, they've processed more than 310,000 individual credit reports in the company's 15+ year history!
Next is the Score Analysis Team, which follows the most frequent trends in credit scoring. They use this information to create a tailored strategy for you that maximizes your results.
Finally, there's a Support Team available so that you always have a real-life person to talk to with any questions or concerns that may pop up.
How do I sign up?
You can sign up at their website or over the phone by calling (866) 875-1478.
Some people might worry that having a lower price may limit the work they actually put towards your repairing your credit. But with an A+ rating from the Better Business Bureau, this clearly is not the case. Signing up is easy, and the company clearly has a strong track record of being honest and trustworthy.
How long does it take to repair bad credit?
According to their website, most people see initial results within 45-60 days. However, depending on how many inaccurate negative items you have on your credit history it may take longer to completely repair your credit.
Since no credit repair company can guarantee specific results, particularly within a specific time frame, you might feel more comfortable with The Credit People because you pay lower fees.
Does The Credit People offer a guarantee?
The Credit People does offer a satisfaction guarantee for their work. If you aren't satisfied with the work they do, you're not obligated to pay for credit repair service that month.
In fact, you can cancel at any time and don't have to pay for that final month if you're not happy with the results that have been achieved during that period. When you use the flat-rate plan, there is a satisfaction guarantee for the entire six months you're enrolled.
Which kind of items can they remove from my credit report?
The Credit People works to remove inaccurate negative items on your credit including bankruptcies, student loans, late payments, repossessions, hard inquiries, paid collections, judgments, and charge-offs from your credit reports.
Consumer protection laws like the Fair Credit Reporting Act (FCRA) guarantee your right to an accurate credit history, free of any mistakes. That means if there are errors with a bankruptcy, a charge-off, or any other negative item, you are entitled to dispute it.
The Credit People has helped more than 100,000 people repair their credit, a strong testimonial to the success they've had and part of the reason they made it on our top list of credit repair companies.
Can deleted items be added to my credit report again after they've been removed?
This is very unlikely. Credit reporting laws make it difficult to add a negative item again after it's been removed by the credit bureaus.
While it can happen on very rare occasions, the vast majority of deletions are permanent. This is especially when you choose to work with a reputable company like The Credit People, who only use legal and ethical credit repair tactics.
Where is The Credit People located?
The corporate office is located in Orlando, Florida. Their full address:
The Credit People
7380 Sand Lake Road
5th Floor PMB 5225
Orlando, FL 32819
How much does The Credit People charge?
There are two pricing plans for The Credit People – month to month, and a flat-rate membership. The monthly credit repair service starts with a 7-day trial for $19. If you decide to continue, the cost is $79 per month. The flat-rate membership costs $379 and covers six months of credit repair work.
Both options include unlimited disputes, debt validation, inquiry validation, and communication with your creditors on your behalf. You also get an online account so you can independently track the status of your credit repair.
As progress is made on your credit report (and score) they make note of those changes in your online account. It's an effortless and convenient process for customers.
Are there any discounts for family members or couples who sign up together?
The Credit People has a discount for couples who sign up for the monthly plan. If your spouse signs up within three days of your initial order, they will take $20 off the first month of your monthly fees for both of you.
There is no additional discount on their flat-fee pricing as it is heavily discounted. So instead of paying a total of $158 for your first month, you'd pay just $188 for a savings of $40.
What is The Credit People's phone number?
The number to contact The Credit People for customer service or to sign up is (866) 875-1478.
What are their call hours?
Customer service is available 24/7 and they are always available to help you with questions you might have. You also get unlimited account access through your unique online login, anytime day or night. These broad hours for contacting support or accessing your account is a huge draw for many users.
How do I cancel?
You can cancel your credit repair service by contacting customer service directly by phone or mail for full cancellation procedures. Thanks to their satisfaction guarantee, you only pay for work that you are happy with and are never locked into a contract.
Bottom Line
The Credit People have been in the business for more than 20 years and offer robust credit repair strategies along with affordable pricing options. We also like their comprehensive online tools so that you can easily access your account information and progress whenever you want, whether you're at home, at work, or on the go.
The one downside is that you might feel like choosing a pricing plan is a bit of a gamble. If you're unsure of which plan is right for you, talk to someone from the company to get some advice. They've been doing this for a long time and should be able to steer you in the right direction.