The Credit Pros is quickly becoming a standout leader in the credit repair industry. Their focus for clients is two-pronged. They work diligently to get negative items removed from credit reports. They also help people understand what affects their credit score and how they themselves can help improve their credit score.
With upfront pricing and a fast-paced strategy, it's no wonder why they've been named one of Inc.'s fasting growing companies for four years in a row.
What The Credit Pros Offers
The Credit Pros work fast. That means once you sign up, they'll start reaching out to the credit bureaus within three to five days. They also work with courthouses, creditors, and lenders as needed to clear up your bad credit.
After 60 days, you should receive updated copies of your credit reports from the three major credit bureaus: Experian, Equifax, and TransUnion. You can either mail or fax copies to them so they can track what needs to be worked on next.
Every time a change is made to your credit report, you'll receive a new copy. You can keep sending those in. It's an easy way for you to see exactly what results you're getting with The Credit Pros.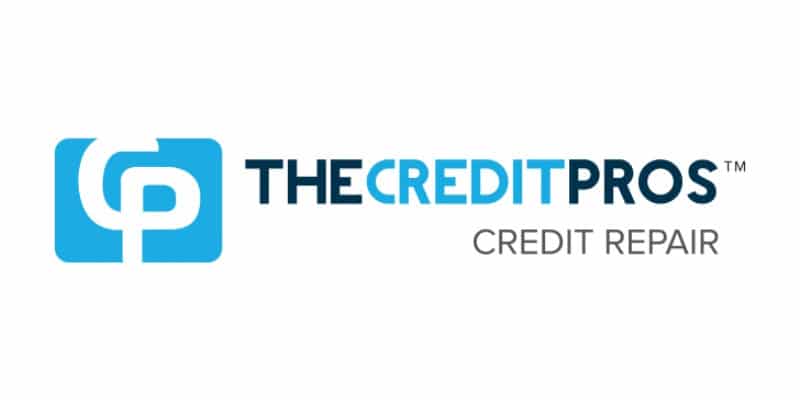 What It Costs
The Credit Pros charge a flat monthly rate of $119. Your initial consultation is free and your rate won't change month after month. There are no set up fees either, so you're never surprised with hidden charges.
You can cancel at any time once you start using the service and The Credit Pros also offer a 90-day money-back guarantee. If you don't get any negative marks removed from your credit report within that time frame, you'll be reimbursed. That says a lot about the credit repair company's commitment to getting you fast results.
Frequently Asked Questions About The Credit Pros
Ready to learn how The Credit Pros can help you improve your credit scores? Check out these common questions about the company and the services offered.
How do The Credit Pros fix bad credit?
One of the most unique features offered by The Credit Pros is that they dispute all negative credit items up front. Most credit repair companies, on the other hand, only dispute one item at a time. That means you're likely to get faster results, saving you money on their monthly service and improving your credit score in a shorter period.
From there, they continually follow up with the credit bureaus, lenders, creditors, and even the courthouse if it applies to your situation. Negative items are removed when they aren't verified, are outdated, or aren't addressed within the required time period.
Do they have a customer satisfaction guarantee?
Yes, if you don't have at least one negative mark removed from your credit report within 90 days, you'll get your money back.
The Credit Pros' customer satisfaction results are evident by their A+ rating with the Better Business Bureau. They also partner with reputable companies like LendingTree and TransUnion.
When will I see results?
Individual results vary because everyone's situation is unique. But since they offer a 90-day satisfaction guarantee, chances are you're going to see at least one negative item removed within that time period. There's certainly an incentive for them to get to work!
The Credit Pros say that you should typically see results within three months and that you can complete the service within six to 12 months. Again, this all depends on your specific credit report.
How do I sign up for credit repair services?
Before you officially sign up, you can call The Credit Pros directly to receive a free credit consultation. This helps them assess your current credit situation and make sure their services are a good fit for you. You can also get started by filling out their online form. It's easy and takes less than 90 seconds.
The Credit Pros provide credit repair help in all states except Oregon, Maine, Minnesota, and Kansas. Unfortunately, you can't use their services if you live in one of those states.
To qualify for help, you also must have a credit score of 640 or lower and must have steady employment.
What kind of items can they help me with?
The Credit Pros work on all kinds of negative credit items, including late payments, collections, repossessions, erroneous foreclosures, and inquiries.
For bankruptcies, they are upfront and say it's hard for any credit repair company to remove this serious item. Still, they have a 35% success rate and can also help with other negative items on your credit report that may have been related to the bankruptcy.
For student loans, they note that this type of debt can't be settled; however, any late payments on student loans have the potential for removal with The Credit Pros.
Do The Credit Pros offer other personal finance resources?
Yes, there are a wide range of tools available to help you get your finances back on track. They actually educate you on credit scoring so that you can make smarter decisions moving forward.
They'll provide you with advice and also help you with goal setting for your credit. Even though they do the hard part, they also lend a hand in making sure you can maintain your improved credit scores moving forward.
What is the official mailing address of The Credit Pros?
If you ever need to reach The Credit Pros by mail, you can find them at:
60 Park Place, Suite 200
Newark, NJ 07102
What is The Credit Pros' phone number?
Call the Credit Pros at 1 (844) 812-1365. It's a toll-free number and you can either request a consultation or get connected to customer service.
Their fax number is 1 (973) 732-0794.
What are their hours of operation?
For reaching The Credit Pros call center, follow these hours:
Monday – Friday: 10:00 AM – 8:00 PM EST
Also, note that they accept both English and Spanish speaking calls for your convenience.
How do I cancel my credit repair services?
You can cancel your services with The Credit Pros customer service department at any time. If you're within the 90-day guarantee window and haven't seen any results, you can expect a refund. Otherwise, you'll just cancel for the next month moving forward.
Bottom Line
The Credit Pros certainly live up to their name. Though a little pricier than other services out there, you could easily make up the difference with their comprehensive credit repair strategies.