As the nation's leading credit repair service, Lexington Law Firm is known for its relentless methods in getting clients' credit back on track. Their experience in the credit repair industry is extensive, with 22 lawyers on staff and locations in 16 states across the country.
In the credit repair company's 18 years of business, Lexington Law has repaired credit for more clients than any other credit repair firm. They have removed millions of questionable negative items from people's credit reports.
The sheer quantity of successful results demonstrates why Lexington Law is such a trustworthy name when it comes to credit repair.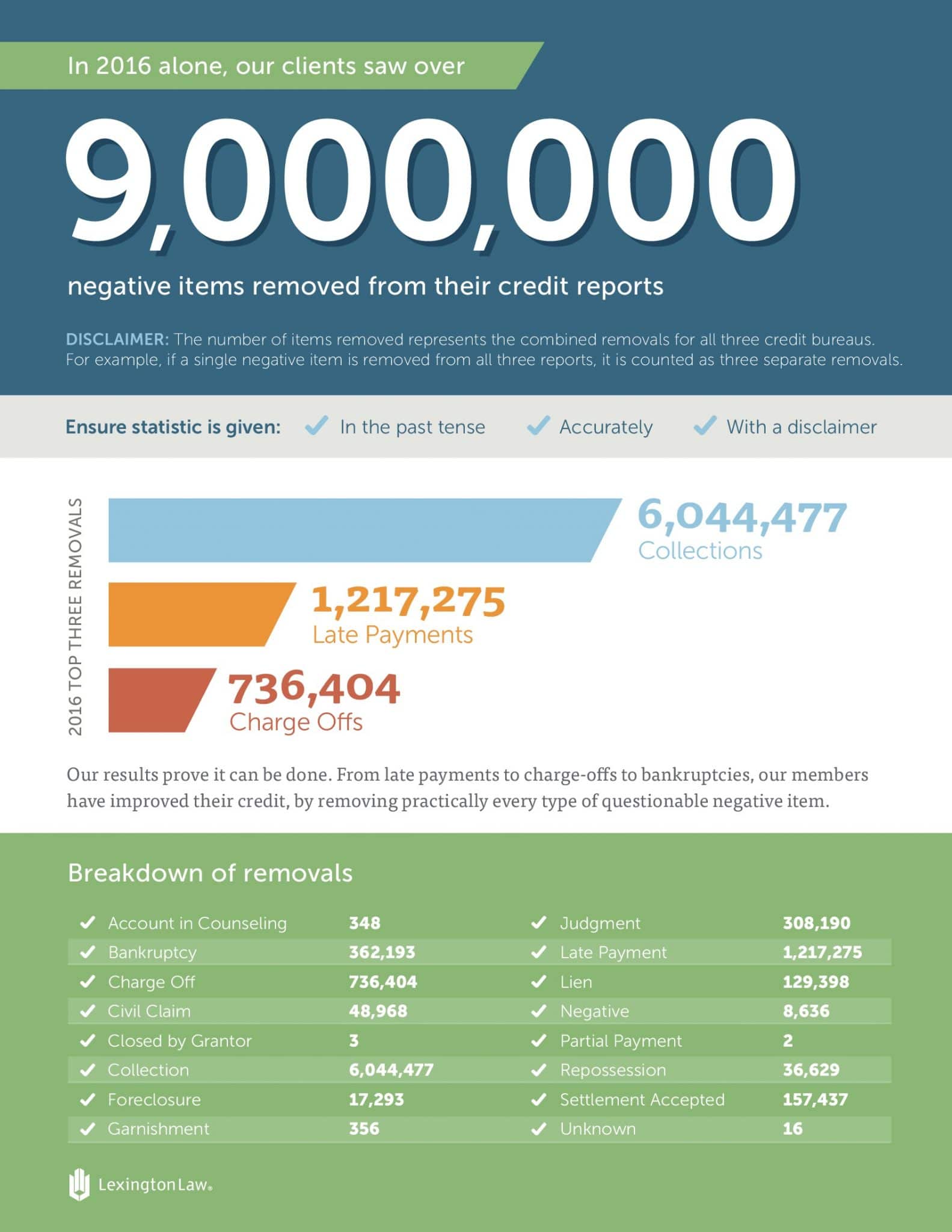 What Lexington Law Offers
Lexington Law provides three different levels of service to choose from. Start by talking to one of their credit professionals about your current situation and the items you'd like to dispute. From there they'll help you select the best service plan to achieve your goals.
How to Get Started with Lexington Law Credit Repair
Call or sign up online. It would be helpful if you had a copy of your credit report on hand, but it's not necessary as they can pull your credit for you. It will be considered a soft inquiry and will not hurt your credit history.
Having accurate documentation on hand is much more reliable than relying on your memory; plus, it allows both parties to have realistic expectations moving forward because there's no guesswork involved.
Next Steps
After your free consultation, you'll be assigned a Case Facilitator. This is a highly trained paralegal who will perform the majority of the work for your account. If for some reason your situation is more complex than a Case Facilitator can handle alone, there are several Case Supervisors available to help out.
Lexington Law Firm has real lawyers on staff who have an integral understanding of the Fair Credit Reporting Act (FCRA) and the Credit Repair Organizations Act (CROA). That's one of the best things about working with them: you get ongoing access to seasoned professionals with direct experience in consumer law working on your credit reports.
Lexington Law Service Plans
Concord Standard
This is the basic plan and includes credit bureau challenges and creditor interventions. This no-frills plan is great for consumers on a budget, although you will miss out on some helpful perks provided in some of the other plans.
Concord Premier
This is the most popular plan the credit repair firm has to offer. In addition to the Standard plan's offerings, it includes various other services. InquiryAssist helps protect your credit when creditors check your report.
You'll also get monthly advice from credit experts on how to improve your credit score, plus coaching through their Report Watch Program. An added bonus is daily credit monitoring alerts from TransUnion. With such personalized service, it's no wonder why clients love the Premier plan.
Premier Plus
This one adds numerous perks to the previous plans' credit repair services. They'll craft cease-and-desist letters on your behalf, as well as track your FICO® credit score each month so you get accurate, real-time reports on your progress. This plan also offers real-time identity fraud alerts and other tools to manage your personal finances.
Plus, you'll receive identity protection and personal finance tools with this plan. Whether you've had issues with identity theft or need a more comprehensive strategy, this is a great option to select.
Billing
Rather than billing customers for each item deleted from your report, Lexington Law charges a flat monthly fee instead. There are no contracts so you can cancel at any time.
This helps to ensure you're never surprised by hidden fees. It also allows you to focus on a more holistic strategy rather than attempting to figure out which items are worth investing your time and money in.
Canceling Your Service
There are no fees or penalties for canceling your account and you can do so whenever you like by contacting customer service. You never have to feel pressured or obligated to continue the service once you feel satisfied with your results. It's a low-pressure service with high-quality results.
Frequently Asked Questions about Lexington Law Firm
Choosing the best credit repair company can be challenging. As part of this Lexington Law review, we have answered the questions that are commonly asked below to help you make the best decision for your credit situation.
How does Lexington Law work to repair my credit?
Lexington Law works on your behalf to dispute errors and misinformation on your credit report with the three major credit bureaus. They maintain direct contact with creditors so that you don't have to. Lexington Law also works with you to help you understand your legal rights at every step of the credit repair process.
This is especially helpful if you have aggressive collection agencies harassing you. Rather than feeling emotionally exhausted or overwhelmed, you have an even-keeled third party working on your behalf.
Working with the credit bureaus is part of their business, so Lexington Law knows how to negotiate effectively. Simply put, Lexington Law helps you with the means to effectively dispute and remove negative items on your credit report without having to do it all yourself.
How do I sign up with Lexington Law?
You can sign up on their website, or give them a call at (800) 244-0432 and get signed up over the phone.
A paralegal from Lexington Law will ask you a few questions to be sure that you are a good fit for their service and then collect the necessary information to open your account. It's a quick and easy process, which is convenient because the sooner you start to improve your credit, the better.
How long does it take for them to repair my credit?
Lexington Law has achieved an average of 10.2 removals within four months for past clients. However, every person's situation is unique. It may take more or less time for you.
You always have access to your Case Facilitator to inquire about the status and what work has been done on your case. Additionally, upgrading to the Premier Plus plan provides you with your monthly FICO score so you know exactly where your credit score is during any given month.
Does Lexington Law offer a guarantee?
No reputable credit repair company can guarantee a particular result. However, Lexington Law is unique in that they are a licensed law firm and your case will be handled by actual law professionals. While they are currently not accredited with the Better Business Bureau (BBB), you will find plenty of Lexington Law reviews from many satisfied customers who have used the service.
Because of this legal specialization and their dedication to providing excellent service, many people achieve excellent results when working with them. And remember any credit repair company that claims they can guarantee certain results is wrong.
Credit repair companies can guarantee the credit repair services they provide, but no one can say with 100% certainty that your credit score will reach a certain threshold because of a particular credit repair process.
What kind of items can Lexington Law remove?
Any negative item that has an error (even a small error) or is even questionable can be successfully disputed. These negative items include bankruptcies, student loans, late payments, repossessions, hard inquiries, paid collections, judgments, charge-offs, etc.
There are ways to dispute each of these items and have them removed. Experts ensure that no legal stone is left unturned when it comes to fixing your bad credit.
Can items be added back to my credit report once they've been removed?
It is very rare for deleted items to be added back to your credit report. This is because consumer protection laws make it difficult for creditors to re-add a previously deleted item. Creditors know this, and it's not often that they attempt to add a previously deleted debt.
If you think this has happened to you, contact customer service to have a professional review the specifics. Otherwise, rest easy knowing that the quality methods used by Lexington Law provide you with lasting results — as long as you continue to maintain positive credit health with your finances.
Lexington Law vs. other credit repair companies: which is best?
Lexington Law gets an excellent review score and it's our most highly recommended credit repair firm. That being said, it's a personal choice and what works well for one person may not be a good fit for another.
We encourage you to take a look at the other credit repair companies we've reviewed and our Lexington Law reviews and choose for yourself based on your needs. Having several good choices to select from is never a bad thing.
Where is Lexington Law located?
Lexington Law has offices throughout the United States, but its main office is located in Salt Lake City, Utah.
Other states with law offices include Alabama, Arizona, California, Delaware, Kansas, Louisiana, Maine, Maryland, Michigan, Mississippi, Nevada, New Mexico, New York, North Carolina, Ohio, Pennsylvania, South Carolina, Virginia, and West Virginia.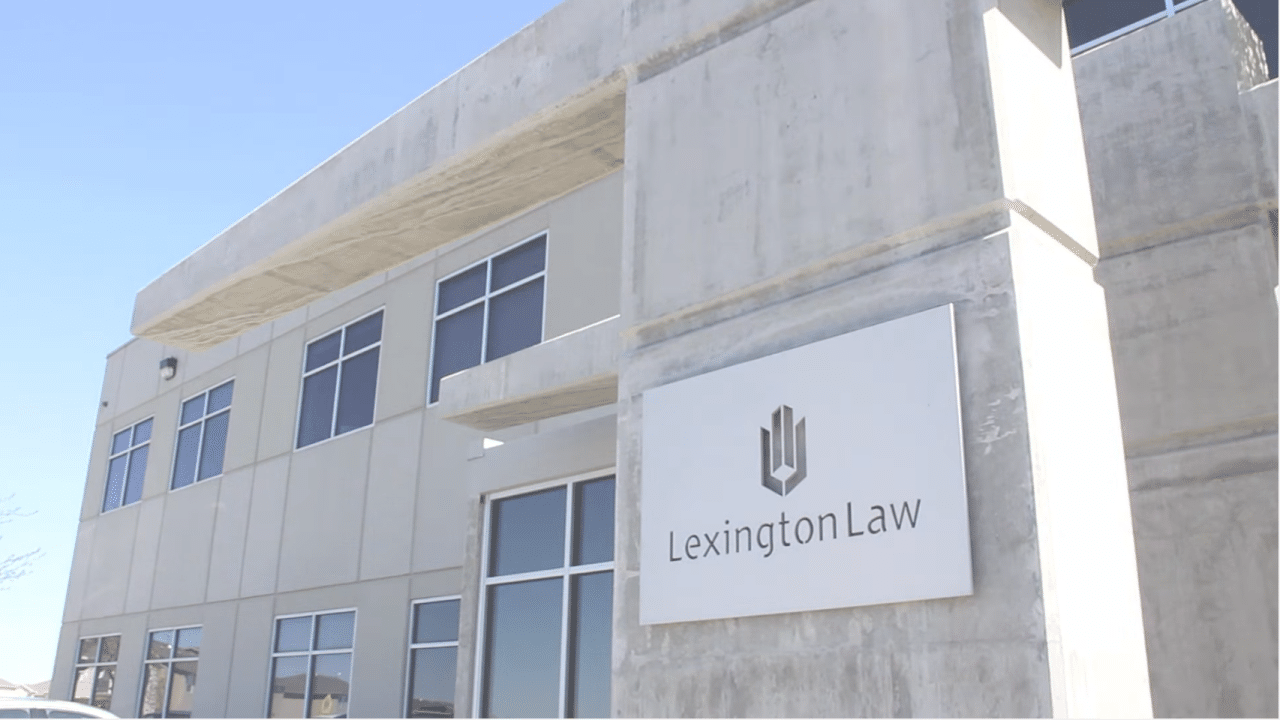 However, office visits are not required. You can sign up & communicate with their customer service team online or over the phone. And services are available to 48 states and the District of Columbia, so as long as you live in one of those areas you can benefit from using Lexington Law's credit repair services.
How much does Lexington Law cost?
Lexington Law Firm has three different price tiers for their credit repair services. The Concord Standard Service has a $14.95 "first work" fee but is only $89.95 per month thereafter.
The Concord Premier is the most popular service. It also has a $14.95 setup fee and is $109.95 per month for the service thereafter.
The Premier Plus plan has a $14.95 set up fee as well and is priced at $129.95 per month. You can contact Lexington Law at to have each of the levels of service explained to you in detail.
Does Lexington Law offer a discount for family members or couples?
Lexington Law offers a 50% discount on the initial setup fee for family members or couples who sign up within 72 hours of one another.
This is a great way to save money while starting a group challenge with friends or loved ones to repair your credit together. It's also a smart move for couples who are ready to take the plunge with any type of joint financing, like a mortgage or shared car loan.
Credit scores for both parties are weighed when applying for credit so going through the credit repair process together can make both of you stronger candidates for the best rates and terms.
What is Lexington Law's phone number?
You can get in touch with Lexington Law at .
What are Lexington Law's call hours?
You can call Lexington Law at any time during the follow hours:
Monday – Friday: 6:00 am to 10:00 pm MST
Saturday 7:00 am to 9:00 pm MST
Sunday: 7:00 am to 8:00 pm MST
How do I cancel my credit repair service?
You can cancel your Lexington Law credit repair service at any time. They charge on a month-by-month basis, and you are only charged after work has been completed, not before.