When you find an error on your credit report, it can be alarming because you realize that your credit score could be suffering from a negative item that you don't deserve. Thanks to the Fair Credit Reporting Act (FCRA), it's your right to dispute any incorrect or out of date items listed on your credit report.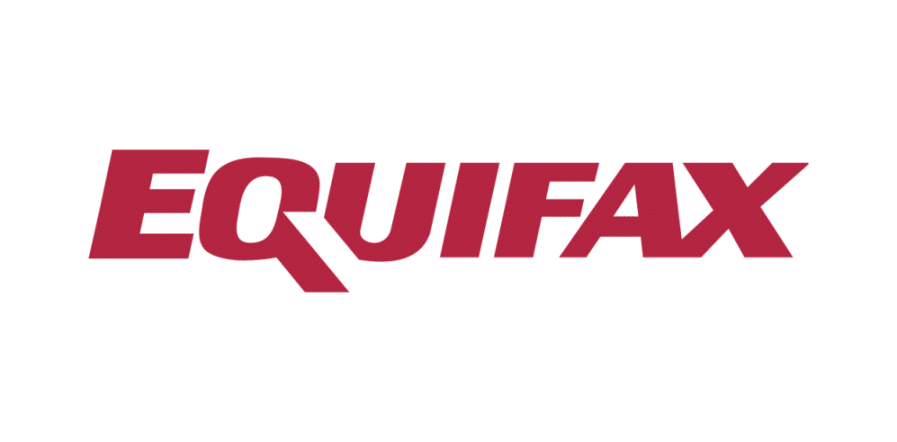 Since there are three separate credit bureaus, you'll need to initiate separate disputes if the error is listed on more than one credit report.
We'll show you the best way to dispute an error with Equifax, one of the most used credit bureaus in the nation. There are a few different ways you can do it, so read on for the pros and cons in order to achieve the best results.
Most Recommended: Mail Your Dispute Letter
The best way to file a dispute with Equifax is to mail a hard copy of your dispute letter. This may seem archaic compared to more modern methods of communication, but it comes with several benefits.
Most importantly, you can opt to receive confirmation that your letter has been received, which helps you track the investigation process.
It also allows you to keep in-depth records of everything you've sent and received, so you can hold Equifax accountable for both deadlines and any actions they've agreed to take.
Most Convenient: Report Dispute Online
Perhaps the easiest way is to make an Equifax dispute online. You can do this by filing a request through their online form. It's a simple three-step process that involves entering your information, confirming your request, and submitting the form.
What kind of information should you have on hand? The online form asks for your name, social security number, date of birth, current address, and email.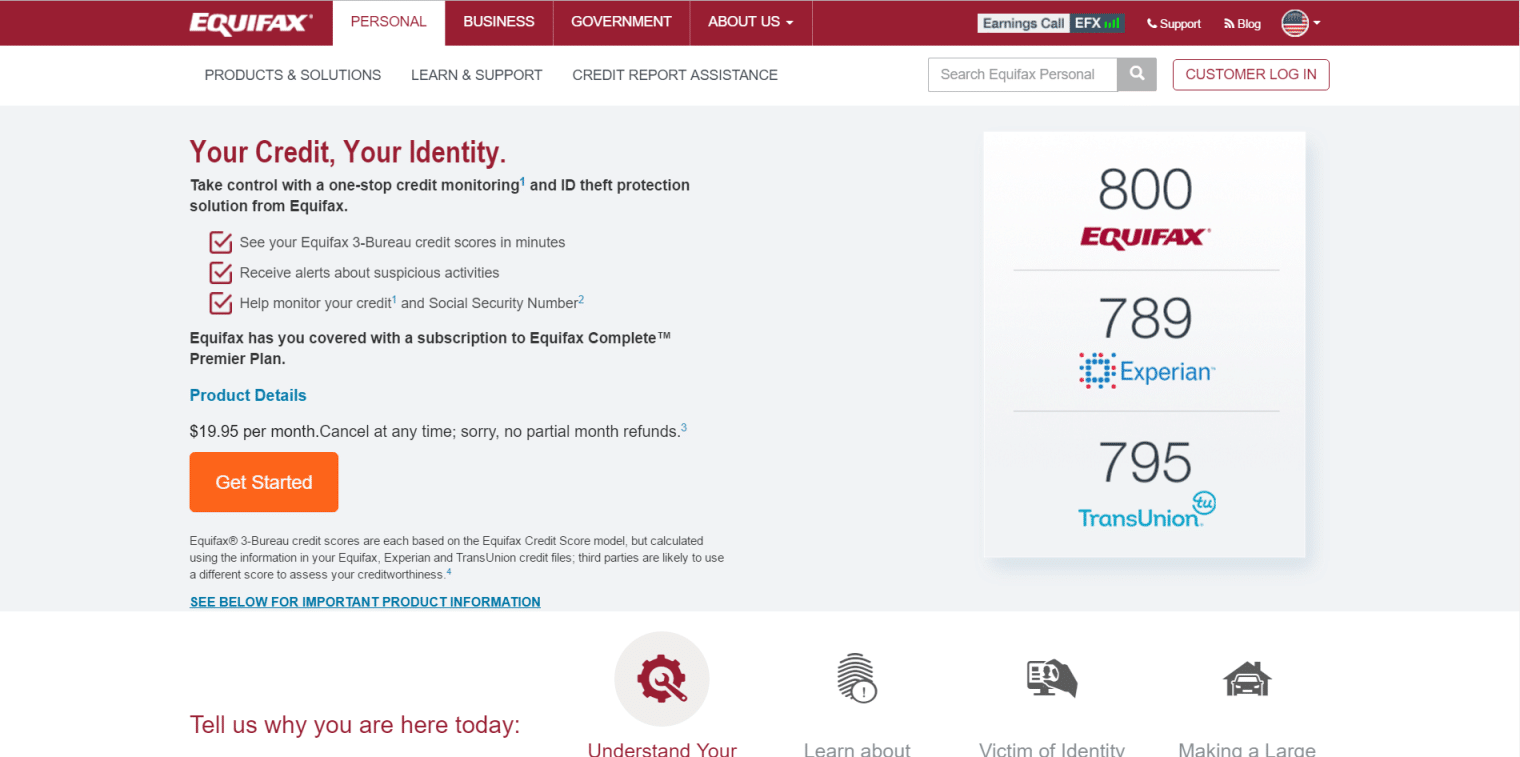 You can also include an optional 10-digit confirmation code found either on your Equifax credit report or from a dispute you've already filed. Next, you'll be asked to type out your dispute information, which includes your account information and the reason for your dispute.
The following screen allows you to upload any supporting documents, but we typically do not recommend that you do this. It's up to Equifax to prove that your information is accurate. Providing too much may actually work against you in some instances.
After you've filled out all of the requested information for the online form, you'll have one more chance to review everything before you submit. Once you do, you'll receive a confirmation code.
It's important to keep that number in a safe place so that you can reference your dispute in the future. Even when you utilize the online form, you should be diligent in keeping records.
Not As Effective
While this method certainly is easy and convenient, it's not always as effective as sending in hard copies of your written disputes. It's also risky because, in some instances, you can inadvertently lose your right to arbitration.
So if your request is denied and you want to continue trying to get it removed by going to court, you might not be able to. It's certainly up to you to decide the best way to initiate a dispute, but we strongly encourage mailing in hard copies.
Most User-Friendly: Call Equifax Directly
The last way you can dispute your Equifax credit report is to call and talk to a customer service representative directly. You can call their toll-free number at 866-349-5191.
The benefit you might appreciate with this method is that you get to speak to a real live person about your credit report error. Expect to have the same information on hand as you would need for the other two dispute types: your contact information, social security number, and account numbers for the items in question.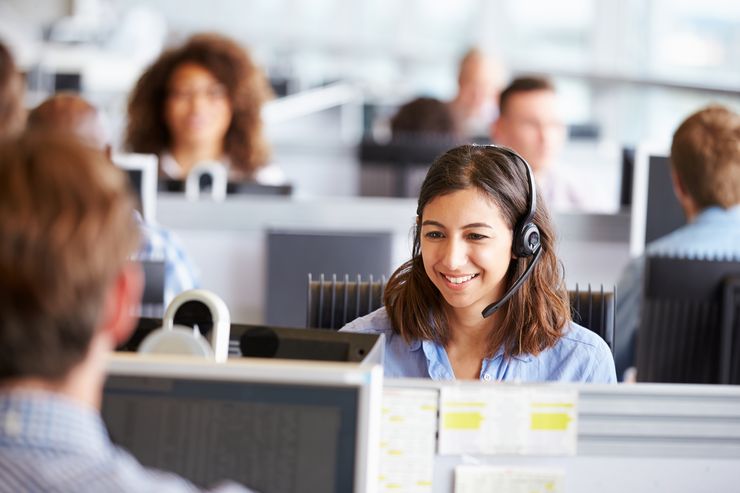 You'll verbally communicate all of this to Equifax's customer service rep, who then inputs it into a computer.
It saves you the trouble of doing it on your own, especially if you're not very tech-savvy, and also gives you the chance to ask any questions you have about the dispute process. Many people prefer this method, but it does come with some downsides.
Disadvantages
Probably the biggest disadvantage of calling in your dispute information is that it becomes subject to the possibility of human error.
The person on the other side of the phone is typing in your SSN, your account numbers, and anything else you dictate to them. But they're capable of making mistakes and there's no way for you to look at the screen with them to ensure everything is accurate.
It's also more difficult to keep records of phone conversations than it is to keep copies of letters. You should write down the name of the person you speak to and the date of the conversation.
Also, write down anything you've discussed and hope that the same information is being recorded on the other side of the phone. There's definitely a degree of risk when you let so many things leave your control.
What to Do While You Wait
No matter what method you choose to initiate your dispute with Equifax, perhaps the hardest part is waiting to hear back after you've submitted all of your information.
Luckily, there are some rules in place so that you don't have to wait too long. In the meantime, there are also ways you can stay up to date on what's happening with your request.
How can you ensure your dispute is being investigated?
The FCRA requires that credit reporting agencies, including Equifax, complete all dispute requests within 30 business days of receiving the request. That's part of the reason why it's so important to keep accurate records of your dispute.
It allows you to track how much time has passed since you submitted your request and determine when you should hear back from Equifax. While you're waiting, you can check on the status of your investigation via the Equifax website.
To view your information, you'll need that 10-digit confirmation code you received when you submitted your request. Again, this is another example of why it's vital to keep your credit records in a safe place you can access easily.
There's nothing worse than having to scramble through piles of paperwork or pages of email confirmations to find what you're looking for. Do yourself a favor and stay organized from the beginning so you can easily track the progress of your dispute investigation.
How can you stop the error from hurting your credit while you wait?
It may seem unfair that your credit is suffering from an error or inaccuracy and it may seem that there's nothing you can do while you wait for the investigation to finish. But there actually is a step you can take to prevent anyone such as creditors or lenders from accessing your credit reports without your permission.
You can implement a temporary security freeze on your Equifax credit report that prohibits anyone from accessing your credit report without your permission. While typically used for preventing identity theft, this method can also be helpful during dispute investigations.
Equifax Mailing Address
To start a freeze on your Equifax credit report, you can either submit an online form or send a letter to the following address:
Equifax Security Freeze
P.O. Box 105788
Atlanta, GA 30348
In your letter, include your name, address, social security number, date of birth, and a copy of your driver's license to use as proof of identification. It is now free to implement a credit freeze.
Is there an easier way to dispute errors with Equifax?
Filing a dispute might seem overwhelming to some people. Conversely, you might have a large number of negative items that need to be disputed. In these instances, hiring a professional credit repair company is often a smart choice.
They'll handle the entire process on your behalf, from sending in letters to following up with Equifax and any relevant creditors. Check out our list of reviews to find a credit repair company that suits your needs. You can save yourself a lot of hassle and often times get even better results compared to disputing on your own.