Ovation Credit Services by LendingTree has been a competitive figure in the credit repair industry since its inception in 2004. Their record is impressive, and the credit repair company is a Better Business Bureau member with an A+ rating.
Out of tens of thousands of clients, the average removal is 19 items. It's no wonder why they rank so highly for customer satisfaction — they have a proven record of delivering results over and over again. Read on to find out how Ovation could potentially help you with your credit.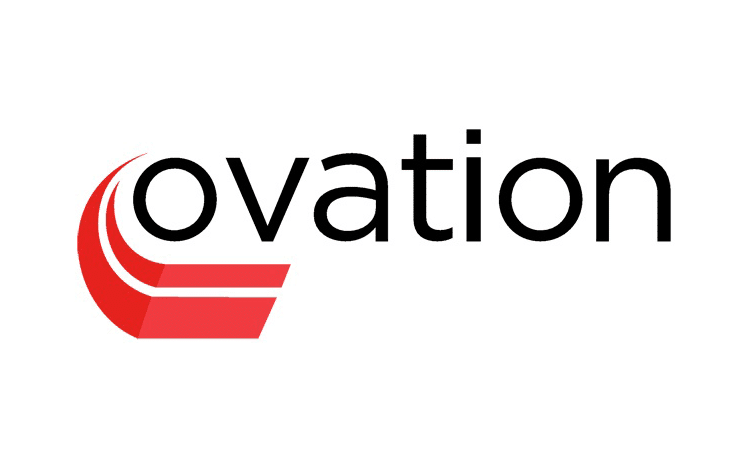 What Ovation Credit Services Offers
As the client, you get to stay in control with Ovation Credit Services by deciding which items you want to have disputed on your credit report.
While some other credit repair services make this choice for you, many clients prefer to make their own decisions when it comes to credit disputes. This unique business model makes Ovation Credit Repair a standout amongst the rest of the credit repair companies on our list.
With two credit repair plans available to choose from, it's easy to pick the one that's right for you. The Essentials Plan includes the following credit repair services:
Free Credit Consultation – Speak to a professional credit analyst directly about your situation before you get charged anything.
No Waiting – Everyone knows that the sooner you start the credit repair process, the sooner you'll start seeing progress. With Ovation, there's no waiting period; once you sign up, they are ready to tackle your negative items head-on.
Unlimited Disputes – There's no limit to how many items on your credit report you can dispute. You also have access to online dispute management tools as well as other financial management tools.
Personal Service – You'll have access to a trained personal case advisor who you'll contact with any questions about your case. Your case advisor also gives you advice, offering a holistic service to get all of your finances in order, not just your credit.
When you upgrade to Essentials Plus, you get a few extra benefits:
Unlimited validation letters – These aren't generic letters, they're actually tailored specifically for you so you have the best chance of getting the results you want.
Unlimited goodwill letters. Again, these are customized and written on your behalf by the experts at Ovation.
A recommendation letter – Whether you need a recommendation for a job, your next apartment, or a credit card, Ovation can provide you with exactly what you need.
24/7 credit monitoring – The Essentials Plus offers constant credit monitoring from TransUnion so you can track your progress minute by minute.
With both plans, you can cancel whenever you like. There is no contract or minimum period of service so you don't get stuck in a plan that you're not happy with, or that has already maximized results for you.
Ovation Credit Services by LendingTree Plans
Both plans require a one-time startup fee of $114 to open your account. From there, your fees are monthly, and extremely cost-effective:
The Essentials – $69 monthly fee
Essentials Plus – $99 monthly fee
Not only that, they stand behind their service. You'll get a complete refund for the month if Ovation does not perform the agreed-upon credit repair services for you.
Frequently Asked Questions about Ovation Credit Services
If you're considering hiring a professional to repair your credit, there are probably a lot of questions that you have that need to be answered before you decide on just the right company.
We've gathered the questions we get asked most often about Ovation Credit Services to help you make your decision. Sit back, relax, and dig in.
How does Ovation Credit Services repair my credit?
Ovation Credit Repair handles disputes directly with the credit bureaus and your creditors. They get negative, inaccurate information removed from your credit report through successful disputes and follow-ups with Experian, Equifax, and TransUnion.
To get started, all you need to do is provide your Experian Report — Ovation works directly with the other two credit bureaus to access your credit reports and quickly get the ball rolling.
How long does it take them to repair bad credit?
Ovation reports that the typical client will start to see results within 30-45 days. On average it takes them six to eight months to fully repair someone's credit. The average customer sees approximately 19 improvements across their three credit reports.
It's important to realize that there are several factors that determine how long it takes to clean up a person's credit. Your time may be shorter or longer than average depending on your unique situation.
While there are no guarantees, Ovation certainly has a strong track record of developing satisfied customers.
Where do I go to sign up?
You can sign up directly on their website.
Does Ovation Credit Services offer a guarantee?
Ovation has a service satisfaction guarantee. They will not bill you for any month where they do not perform their agreed-upon services or will give you a full refund if you've already been billed for service.
You can tell from this low-risk policy that the company is committed to doing a job well done when it comes to helping you improve your credit score.
What kind of items on my credit report can be deleted?
Like all reputable credit repair companies, Ovation Credit Services can remove a wide variety of negative marks from your reports. These items include bankruptcies, student loan payments, late payments, repossessions, judgments, charge-offs, hard inquiries, and collections.
If there are issues with accuracy and timeliness, it doesn't matter what the negative item is, it must be corrected or removed in order to comply with the Fair Credit Reporting Act (FCRA). Just a few simple updates and removals can really get your credit score moving in the right direction.
Once negative items are deleted from my credit file, can they be added again?
This is very unlikely to happen. Most creditors will not try to relist anything that has been previously deleted after a successful dispute. Laws like the FCRA limit what creditors can do once a negative item has been deleted from your credit reports.
As a credible credit repair service, Ovation only uses results-driven tactics that are ethical and legal so you know that the results you get will last.
What is the address of Ovation Credit Services?
They are located in Jacksonville, Florida. The company has a separate mailing and physical address. You can reach them here:
Mailing Address:
Ovation Credit Services, Inc.
PO Box 56137
Jacksonville, FL 32241-6137
Street Address:
Ovation Credit Services, Inc.
9310 Old Kings Road South Suite 404
Jacksonville, FL 32257
How much does it cost?
Ovation Credit Services has two different tiers of service – the Essentials Plan and the Essentials Plus Plan. They also have extra services that you can order based on your needs.
For the Essentials Plan, the cost is $114 for the first work fee and then $69 per month thereafter.
For the Essentials Plus Plan, you will pay $114 for the first work fee and then an additional $99 per month.
The Extras have separate, one-time costs and can be ordered at any time. These services include:
Fast Track ($25, one time) – provides you with priority service throughout the credit repair process. You will get same-day sign-up and set-up, expedited dispute letters, and expedited creditor letters if you are on the Essentials Plus plan.
Identity Optimization ($25, one time) – provides you with custom disputes for any identity disputes you may have on your credit reports. This is exceptionally useful when you have people with the same or similar name that have their negative items listed on your credit reports. It is also helpful for anyone who believes they may have been affected by identity theft.
Does Ovation Credit Services offer any discounts for families or couples?
Yes! Ovation Credit Services actually offers several different types of discounts, including a couples discount: enjoy 20% off when you enroll with a partner. That's a joint savings of $23.60 each month with the Essentials Plan and $35.60 each month with the Essentials Plus Plan.
The discount applies to your First Work Fees as well! These savings aren't just reserved for married couples; you can also take advantage of them with a friend or relative.
You can also earn savings as an existing customer by referring new clients. You'll receive a $30 deduction on your next monthly bill for every individual you refer, and $50 off for every couple you refer.
If you've worked with another credit repair company within the last six months, you can get a $50 credit towards your bill when you switch to Ovation.
What is the number for Ovation Credit Services?
You can reach them at 866-639-3426. For a free credit consultation or to sign up over the phone, press option 3. If you need existing support as a client, choose option 2. It's a quick and easy process to get a live person on the phone, no matter what you need.
When are they open for business?
They are open Monday through Friday from 9 AM to 9 PM, Eastern. While certainly not the broadest hours by any means, that still gives you plenty of opportunities to call for your credit business needs.
How do I cancel my service?
There are no long-term contracts with Ovation Credit Services, and you can cancel at any time. Because they only bill you for work already completed, you will never pay for credit repair services you didn't receive. Contact them directly through their customer service line to cancel your account.
Bottom Line
Ovation Credit Services by LendingTree puts you in control. This can be attractive to some, but not to others, it just depends on what level of involvement you're interested in.
One thing that everyone can appreciate from Ovation is the variety of savings opportunities you can find. While most credit repair companies offer some type of couples discount, Ovation also provides savings for referrals and switching from another credit repair company.
Plus, there aren't any restrictions on the type of relationship constituting a couple so you can even sign up with a friend. All of these broad guidelines can entice a much wider range of individuals to sign up at a discounted price.